Residential Roofing, Replacement, and Repairs
in Salt Lake City
The Residential Roofing Process: What You Need to Know
Whether you are building a new home, replacing an old roof, or simply needing repairs, understanding how the residential roofing process works in Salt Lake will help you make smarter choices about your roof. And understanding how professionals, such as Far West Roofing, operate can help you make the right choice for you. Many people try to do their roofing projects on their own, which works for some homeowners. However, if you lack experience or time, or simply want to know you have a higher quality job, consider hiring a professional residential roofing contractor such as Far West Roofing. To help you understand what we do, here is a summary of how the residential roofing process works at Far West Roofing. 
1. Determine Your Needs  
We at Far West treat our customers as our friends. We love helping our friends stay protected with high quality roofs and we want to make sure we are doing what is best for you and your home. We will consult with you to make sure we understand your needs and can give you a free, no obligation, individualized quote for your project, as well as answer any questions or concerns you may have. If you have a roofing problem, or need repairs and aren't sure what to do, we have experts on our team who can provide an in-depth inspection and help you get the right repairs. 
2. Get a Free Consultation and Quote
Pricing varies for roofing projects based on the size of the roof, the type of project (new install, minor repairs or a full roof replacement), as well as any umoque specifications for the project.  Many full roof replacements can range between $5,000 to $10,000 but individual projects can be much lower or higher, depending on the project's scope. Again, because we want to work with our customers' individual needs, we offer free, no obligation consultations to help us determine your needs and how we can give you the best deal possible. We then provide you with a customized quote for your project at no obligation to you. We believe that we have the best pricing and quality work in the Salt Lake area and are willing to work with your needs and budget to try and get you the best deal we can. We want to help you! 
3. Start The Work!
The process of installing a brand new residential roof is different than repairing or replacing an old roof. However, roof installation and replacement for residential projects, such as a single family home, generally can be completed within a few days time, provided the weather is clear and cooperative. With adverse weather conditions the process can take longer, but is almost always completed within a week. Apartment buildings or other residential projects may take a little longer as well. 
The process for replacing a roof or installing a roof also involves many different steps that should be taken to ensure top quality. Some of the basic steps for installing a new roof include:
Tear off the old roof – if doing a roof replacement

Installing drip edge – this helps prevent shingles from curling

Underlayment – an important layer that helps protect your roof from leaks and damage. 

Applying the outer roof covering – this is usually in the form of shingles and includes the starter shingles, then the outer shingles. 

Cap the ridge – these are the curved shingles that go along the ridgeline of a roof and create the nice finish. 
Keep in mind this is a very simplified version of the roofing process, but outlines a few of the steps to installing a residential roof. 
4. Warranties and Future Maintenance
After your roofing project is complete, you are set with a beautiful new roof! But at Far West we still want to be your friend and resource in the residential roofing business for any concerns you may have. Because we value our customer relationships, we offer 5 year warranties on all our installations and want you to know you have that protection for any problems that may arise. We take pride in our workmanship and in making sure you get the best roof possible and have the best warranties in the area for our residential projects. We also can help with roof inspections down the road if you ever have a problem or want to make sure your roof is properly maintained. If you have future repairs or other related concerns, we take pride in making sure our customers are taken care of. Give us a call and we are very happy to help you! 
About About Far West Roofing
For 25 years, satisfied customers have provided us with word-of-mouth referrals, which represent the core of our business. We proudly serve Salt Lake City, and all of the northern Utah area. As a full-service roofing contractor providing services for homeowners, we are always ready to provide solutions for all roofing related issues. We have earned Salt Lake City's Best Roofing Contractor Award for 4 straight years!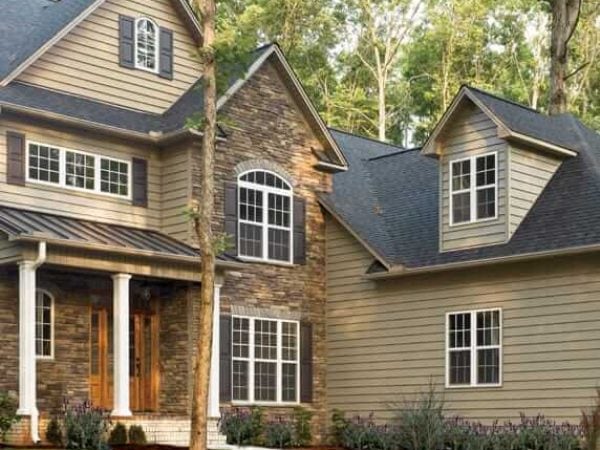 Far West Roofing Boasts 25 Years & an A+ BBB Rating
Whether you are replacing an old worn out roof or repairing an existing residential roof, it can be costly. That's exactly why you should have your home's roofing system serviced properly the first time. Our residential roofing crews are trained and certified by 6 of the leading roofing material manufacturers. They are experienced and highly knowledgeable. Far West Roofing is committed to providing an exceptional job for you. When we install a roofing system our goal is to meet or exceed the manufacturer's specifications, allowing us to provide you with a 5 year workmanship warranty on all new installs. After your installation or repair, we make sure to clean up your property so that it is as clean as it was when we arrived. We treat all our customers as if they live next door.
At Far West, we have partnerships and certifications with top quality suppliers, which allows us to get better pricing on higher quality materials for your roof. Feel free to visit our roofing systems page to learn more about our suppliers and systems. We offer all types of roofing systems including: 
Asphalt Shingles

Metal Roofing

Wood Shake

Modified Bitumen

TPO

PVC

EPDM

FiberTight
If your roof needs special requirements, we probably have a solution that meets your needs. Or, if you just want to know that you will have a top notch roof over your head for years to come, then our residential roofing services at Far West is a great choice for you.
Far West has made it a point to offer the best service we can. That's why our owners personally come out to give you an estimate for free.
Not only have we won Best of State for 2020, we have been awarded Best of State 2016, 2017, 2018, and 2019 as well!
We only use quality materials, which is why we are certified to use Fiberlite, CertainTeed, DuroLast, and Carlisle products, as well as many others.
Why Choose a Professional for Your Home Roof Project?
Some people prefer to do their home roof installation on their own. This works if you're experienced in roofing and have the needed skills to make sure it gets done correctly. However, if you lack experience, choosing to do your roof on your own can end up costing you much more time and money in the long run. It can also potentially shorten the life of your roof if not done right. For these reasons consider using a professional! It may be a bigger investment up front, but will pay off in the long run. Here are a few other reasons why choosing a professional for your home roof installation or repair may be a good idea for you:
Safety and Experience – Too often we hear sad stories of inexperienced roofers who are so focused on the project that they neglect simple safety practices and an accident happens. A professional roofing company has safety measures in place to ensure that they are working on your roof safely, and they have the experience to know how to avoid critical errors, both for personal safety as well as the quality of your roof.
Mistakes – Making simple mistakes in roof replacement can cause leaks in your roof and make you effort wasted, as you will later on need to repair or replace the entire roof, if the damage is too great. Not taking the time to understand and execute the simple details can lead to negative consequences and more costs later on. Installing flashing correctly, ensuring waterproofing, installing shingles correctly, or sealing nails properly are small things that make a big difference. If you aren't experienced in this, consider hiring a professional to make sure its done well and in a way that will last.
Warranties and Insurance – Sometimes one-off contractors will roof without proper insurance for their work. This causes major problems if their work causes damage to yours or a neighbors property, and you have no financial protection. Individual contractors or self installations don't come with a warranty on the job (or at the most, not to the extent that a professional company can offer). Professional residential roofers carry insurance on their work, and our warranty gives you added protection against any problems that may come up.
These are just a few of the many reasons why considering a professional for your roofing needs in Salt Lake City may be the best choice for you. Even if it is a small project, when it comes to your home and its value, the investment in a professional to ensure a job well done is worth it.